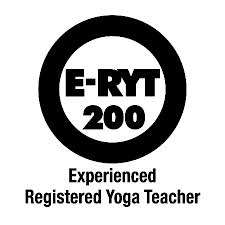 What do you do?
Yoga classes are great for all levels from beginner to advanced, modifications are made for each individual.
Where do you do it?
Class are offered at corporate sites and at my home.  Times and dates of my home classes are:
Tuesday 5:15
Friday 9:30
Sunday 10:30 
Call to reserve a spot in the home classes.
I am also available for private sessions.
What certifications do you have?
E-RYT, Radiant Child Yoga Program, Ayurveda Yoga Specialist Certification, Laughter Yoga Leader, Yoga for MS

What styles do you incorporate?
Talking Yoga*, Radiant Child Yoga, Yoga for MS, Laughter Yoga Leader, Pre-natal/Post-Partum, Ayurveda, Anusara yoga, Meditation/Relaxation, Yoga for Special Populations

* Designed by Stephanie Wulfe