Stephanie has been helping people reduce stress for over 20 years, bringing a sense of calmness and tranquility into their hectic schedules. She has been a massage therapist and member of the American Massage Therapy Association since 1992. She is also a yoga therapist, personal trainer, American Heart Association CPR/First Aid Instructor, and an aerobics instructor on both land and  water. She has been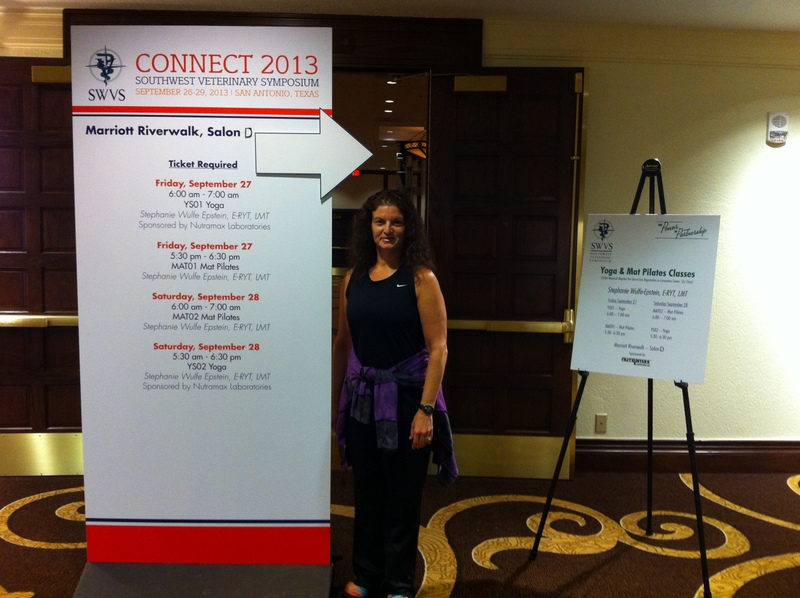 highlighted in the Dallas Morning News, Women's Day magazine and has produced a guided meditation CD. Stephanie is also an international speaker/presenter on such topics as Relaxation, Massage, and Stress Management for all ages.
Stephanie has been trained as a Physical Fitness Specialist through the Cooper Aerobics Center and has certifications in Therapeutic Massage and Bodywork, Pilates Mat Work, and First Degree Reiki. She is also certified by The American College of Sports Medicine, and is an Ayurveda Yoga Specialist as well as a Laughter Yoga Leader.

Some of her specialties include Senior Fitness,Pre-natal massage, Adaptive Yoga for Multiple Sclerosis, Basic Thai Massage, Acupressure, Functional Exercise Training, Radiant Child Yoga Program, and Post Rehab for Hip/Knee Replacement.
Stephanie speaks on the following topics:
Stress Management-including tai chi and Qi gong exercises that can be done standing or while at your desk.
Stress Breaks for Corporate meetings 15/30/45 minutes Meditation exercises Women's health

MC for the Dallas American Brain Tumor Association 5k. Please come out and walk with us or consider a donation to the Wulfe Walkers.